Merlin wrote:Hi Bernd

The model considers that the whole line has the same speed up to the launch point, it does not considers the shaping of the loop,
Hi Merlin,
Your "launch point" is the end of fraction 2 in my sketch?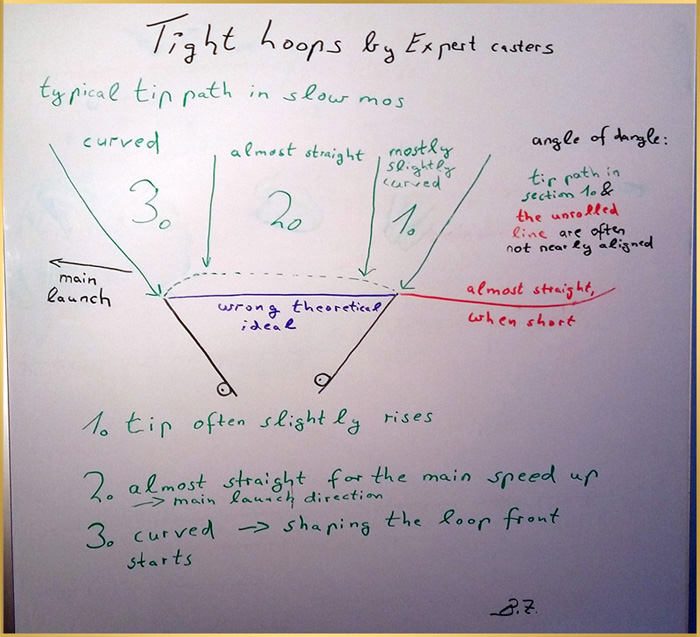 If so, how much percentage of the whip effect has taken place here?
The answer seems quite variable to me depending on how I perform the cast and what rod-line system I have in use.
I (think I) do understand, that the tapering of the fly rod would have a benefit to the speed up of the rod tip based on the conservation of energy/momentum principle. But yet I have no clue what this means in terms of helping me to bring my fly to the fish. If I would have to make a guess, I think it doesn't contribute much here in most of my casts.
The tapering of the fly line means: We increase surface and thus increase friction in relation to line mass. How is this with the tapered fly rod? Was this also taken into account?
Thanks
Bernd